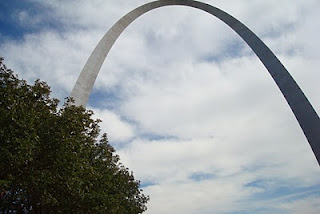 The arch in St. Louis! It's a great advertisement for stainless steel, because it's looks so shiny and new even after forty years!
I've just returned from this year's American Christian Fiction Writer's conference held in St. Louis. What fun! It's come a long way since the first ACFW conference I attended in 2001 in Kansas City. At that event there were under 100 people, since our total membership was something like 150. Now we're up to 2500 members and counting, and the attendance this year was around 650. That's quite some multiplication!


And it's easy to see why. ACFW is an organization that nurtures the hopes and dreams of writers. Of course it does much more than that, as a professional organization that shares information and offers ways to improve our craft. But as you'll see from my pictures it's most loved because of the friendships we've made over the years. We all have different journeys but we share so much along the way!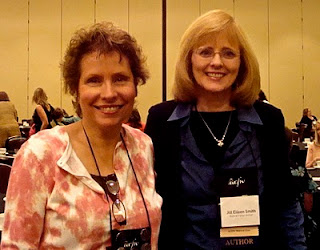 I roomed with my friend Jill Eileen Smith. We met through ACFW about ten years ago.
Got to spend some time with my dear friend Judith Miller. She's a kindred spirit!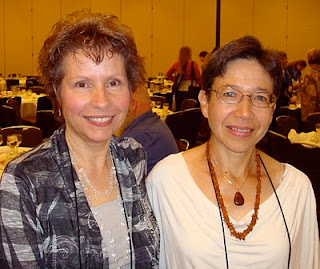 Ruth Axtell Morren and I met because we're fans of each others work. We've known each other for at least four years.
I had dinner with Rachelle Gardener (standing furthermost to the back) and other wonderful WordServe clients.
And spent some great time with my Tyndale editors, Sarah Mason (left of me) and Stephanie Broene (right).