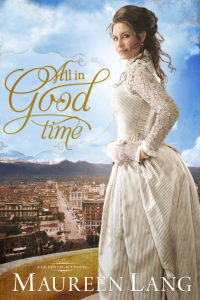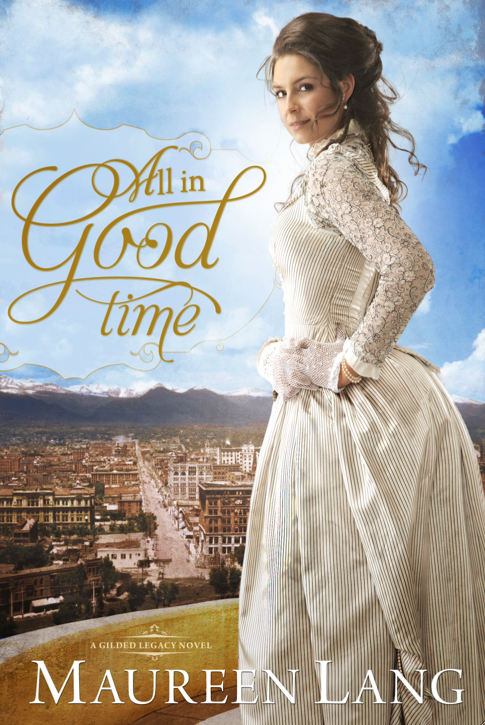 I was telling a friend just the other day that my soon-to-be-released book, All In Good Time, wrote itself. Exaggeration? Yes—sort of. In comparison to some of the other books I've written, it really seemed true. This was one of those books where the research material generated so much drama that I had more than enough choices to slip the pieces easily into place. I've often said writing a book is like putting a puzzle together. It's so much easier when you have all the pieces.
So this week I'm happy to announce that Maggie Rowe, my wonderful PR manager from Tyndale, sent to me some extra Advance Reader Copies—which means I have a few to give away! I'd love to give a copy to five different readers who won't mind offering a review on such places as GoodReads, Amazon, B&N, or Christian Book Distributors. You can let me know if you agree that all of those puzzle pieces fit together. 🙂
Since the book isn't officially releasing until April 1st, most online distributors won't accept reviews until after the release. But GoodReads accepts reviews any time, so that might be a great place to start if you win a free copy!
Here's the back cover from All In Good Time, to let you know what the story is all about:
Dessa Caldwell has a dream:
to open Pierson House, a refuge for former prostitutes in Denver's roughest neighborhood. But after exhausting all charitable donations, Dessa still needs a loan. Her last hope hinges on the owner of Hawkins National Bank.
Henry Hawkins has a secret:
he owns the most successful bank in town, but his initial capital came from three successful stage coach robberies. Though he's Denver's most eligible bachelor, to protect his past, he's built a fortress around his heart that no one can penetrate . . . until the day Dessa Caldwell strolls into his bank requesting a loan.
Though he's certain her proposal is a bad investment, Henry is drawn to Dessa's passion. But that same passion drives her to make rash decisions about Pierson House . . . and about whom she can trust. One man might hold the key to the future of her mission—but he also threatens to bring Henry's darkest secrets to light. As the walls around their hearts begin to crumble, Henry and Dessa must choose between their plans and God's, between safety and love.
So how do you enter? I'm using my favorite helper, Punchtab!