Welcome to The Convenient Brides Blog Hop!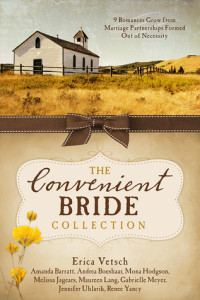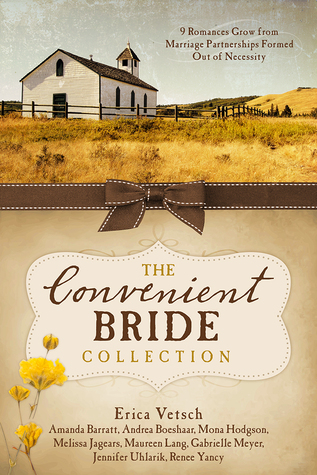 We hope you'll enjoy getting to know the nine authors and their novellas included in The Convenient Brides collection. My story, Bonnets and Bees, is set during the tinderbox year of 1871. Some people remember that as the year of Chicago's Great Fire, but conditions were so dry that wasn't the only blaze that erupted in the Midwest. The dry prairie succumbed to many smaller fires, but the Peshtigo Fire in Wisconsin was actually the worst.
My heroine is a Milwaukee bonnet maker, married in name only to a farmer and beekeeper after her father's will stipulated she marry in order to inherit the shop. Since the ceremony, she and her bee-loving husband continued living separate lives, barely sparing a moment's thought to one another. But when her bonnet shop is destroyed by fire, she learns her insurance company was one of the many that went bankrupt due to so many claims that year. The last thing she wants to do is ask her husband for help. After all, he already did her the favor of marrying her so she won't impose upon him again.
But her husband is a man she's known only by name—and he has more noble intentions than she ever realized.
Please enter our raffle, below, and sign up for my newsletter to let you know about future novels.
Prize Package Includes:
7″ Kindle Fire
Kindle Fire Cover (You'll have a choice of colors)
The Convenient Bride Collection ebook – OF COURSE!
Kindle Versions of:
The Cactus Creek Challenge by Erica Vetsch
A Secret Hope by Renee Yancy
A Bride for Keeps by Melissa Jagears
Two Brides Too Many by Mona Hodgson
The Oregon Trail Romance Collection with Jennifer Uhlarik
The Most Eligible Bachelor Collection with Gabrielle Meyer, Amanda Barratt, and Erica Vetsch
12 Brides of Summer Collection #2 with Maureen Lang
If you don't like Rafflecopter, you may email mjagears AT gmail DOT com for an entry; put Loaded Kindle Fire Giveaway in the subject line to be entered.
Happy Reading!