I hope it's not too late to start this post with a Happy New Year!
With all of the Christmas decorations put away, it does seem a little late to be sending out a holiday greeting. But as I see it, January is the perfect time for a free read! The parties are over so we have more time, our pockets are empty now that we have to pay for all of the gifts we gave last month, and the weather is the kind that makes most of us want to curl up with a good book.
With all that in mind, let me introduce my winter sale:
My latest book, The Matchmaker's Match which released last fall, is absolutely free today through Wednesday (free promo ends at midnight on January 13th).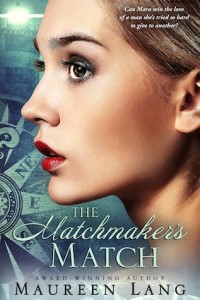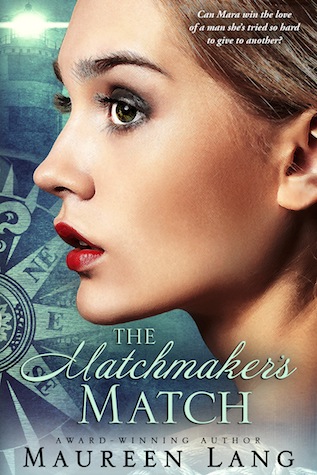 Here's a little about the story:
Can Mara win the love of a man she's tried so hard to give to another?
Chicago, 1895
Mara Madison arrives at her sister's doorstep after a decade of independent world travel. Having at last discovered the faith her family always modeled, she's determined to make up for the years she's spent indulging her own whims.
Her sister Christa instantly recognizes Mara as a potential bride for her husband's business partner, Benjamin Esherwood. But Mara has pledged herself to perpetual spinsterhood and charity work since no proper mother-in-law would accept her adventurous past. She also suspects her sister's family governess is already in love with the handsome businessman, and sets out to use her own matchmaking skills to bring the two together.
So begins the matchmaker's match, a contest between the two sisters to see Benjamin happily married.
When her mother joins the matchmaking endeavor by arriving with Mara's first love, Joshua, in tow, Mara's resolve to remain a spinster is further challenged. Could the love that broke her heart and caused her to abandon society be reignited? Or should she surrender to her feelings for the man she's been trying so hard to match to another?
Which sister will win the matchmaker's match?
This story floated around in my head literally for years. It actually began while I was writing Bees In The Butterfly Garden, a 2012 release from Tyndale House. In that novel, a minor character kept popping up in my mind even after I typed the last page. She was the younger sister of a secondary character, certainly too young for her own romance along the lines I normally write. She was such a stinker I couldn't help but imagine the trouble she'd face if she didn't mend her mischievous ways.
Eventually I gave in to the temptation and started writing her story. But there were a few complications since it wouldn't be an official sequel to a traditionally book published—so I changed the names. I let the character have the freedom not to be tied too much to the history as set up in 'Bees', and let it flow. The result is The Matchmaker's Match—not exactly a sequel, but definitely inspired by a young character named Evie.
As it happens, in case you missed reading Bees In The Butterfly Garden, Tyndale is running a special promo on this book. Until the end of the month, the ebook version of Bees In The Butterfly Garden is only 99 cents! Now is definitely the time to see where Mara Madison the matchmaker came from. 🙂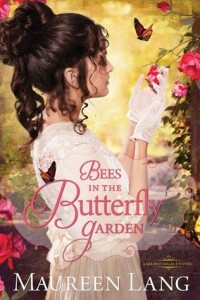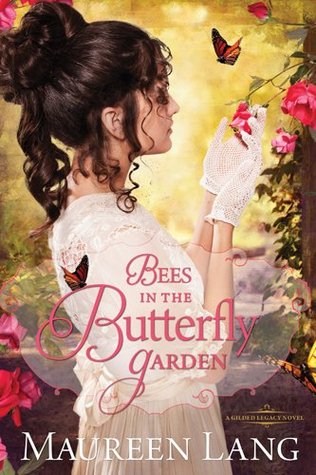 I hope a free and nearly-free story will warm up your reading moments this winter. Happy Reading!
To purchase the Kindle version of The Matchmaker's Match, click here. This title is free until midnight Wednesday, January 13th, 2016.
To purchase the Kindle version of Bees In The Butterfly Garden, click here. This title is 99 cents through the end of January, 2016. If you would like to purchase this title in another electronic form such as Kobo, Nook or Apple, click here and it will take you to the Tyndale sale page that offers multiple options. Scroll down to Fiction: Romance and look for the prettiest cover there! 🙂