Welcome to the Christian Fiction Scavenger Hunt! If you've just discovered the hunt, be sure to start at Stop #1, and collect the clues through all 31 stops, in order, so you can enter to win one of our top 3 grand prizes!
The hunt BEGINS with Stop #1 at Lisa Bergren's site.
Hunt through our loop using Chrome or Firefox as your browser (not Explorer).
There is NO RUSH to complete the hunt—you have all weekend (until Sunday, 11/6)! So take your time, reading the unique posts along the way; our hope is that you discover new authors/new books.
Submit your entry for the grand prizes by collecting the clue on each author's scavenger hunt post and submitting your answer in the Rafflecopter form at Stop #31. Many authors are offering additional prizes along the way!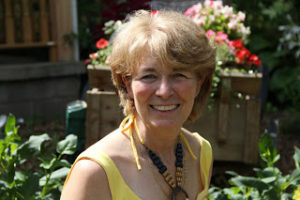 Welcome to stop #26.
I'm so excited to introduce to you Ruth Logan Herne!
If you don't already know Ruthy, I'm sure you'll enjoy getting to know her.
There's something perfect about books, cooler weather and fall in upstate New York! Especially with salesgirls like this one, right?
With changing leaves comes cozy fires, slipper socks and early sunsets.
Summer is crazy busy here on the farm. We grow vegetables and have a lovely flock of chickens and two dogs and three cats for mousing and 14 grandchildren who pop in on a regular basis. Not much reading gets done in the summer, so when autumn comes calling with her pretty paintbrush of color… I get more reading, writing and baking time: Perfect!
I love making food. I love eating, too, but I really love cooking and baking. I don't know why this is, but my family is grateful and the genetic thread for cooking and baking didn't get passed down to all my children, and that's a curious thing in itself. Now that I'm writing all the time, though… well, let's just say there are more sandwiches on the menu!
Pumpkin muffins!!! So good!
My characters either cook or don't cook. Some are crafty, some are klutzy. Some carry guns… most don't. Some love the crazy of kids and animals, and others shy away. It's so much fun to create these fictional worlds, to see the characters come alive and then to guide them along their way. I love happy endings. Life is chock full of the other kind, thank you very much, so a happy ending is a wonderful thing to me! And romance…
OH BE STILL MY HEART.
I know it's fiction, but I love, love, love a good romance. My Western cowboy series began with great emotion, a drop-dead-gorgeous handgun-carrying Latina house manager… who just happens to be a former Seattle detective. And she's up against the quintessential prodigal, the son who stormed away, kicking the dust of his father's super-successful ranch from his heading-to-the-city heels. But God's timing intervenes and now that Colt is back home, things are changing at the Double S. And change isn't always easy, is it?
Three sons, three broken hearts and wounded spirits, and now we've got Nick's story to tell. And sometimes being the good son— the one who stayed home— is the hardest job of all. Trying to do everything right, all the time, can be self-defeating, and when the time comes to pick up the pieces, well… Sometimes even the best of cowboys needs a chance to be Home on the Range…


I want to thank Maureen for hosting me today, and wish all of you SO MUCH FUN on the Scavenger Hunt!!! Tippin' my Resistol just a bit in your direction… And adding God's blessings!
Ruthy
Here's the Stop #26 Skinny:
You can order Ruthy's books on Amazon, Barnes & Noble, CBD or at your local bookstore! 
Clue to Write Down: diversion
Link to Stop #27, the Next Stop on the Loop: Click HERE
But wait! I echo Ruthy's wish for fun on this Scavenger Hunt, and to add to it I'm offering a separate opportunity to win a gift from my heart. Quite some time ago, I came across an advertisement for a small, lovely perfume bottle. Immediately God brought to mind the verse from Psalms 56:8 about God keeping track of our sorrows and collecting our tears in a bottle. Obviously our tears are precious to Him! So I purchased a small, decorative bottle which I keep close to my writing desk to remind me that God cares enough to keep track of my tears.
If you sign up for my newsletter in the upper right corner of this page or visit my Author Page on Facebook, your name will be entered for a chance to win a "tear bottle"—a reminder that God is aware of all our days, both the happy and the sad. Enter this separate contest at the bottom of this post.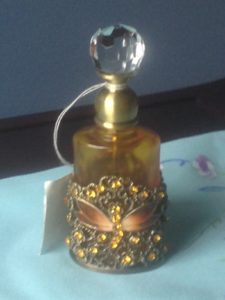 If you're already a subscriber to my newsletter, just let me know in a comment below and I'll make sure your name is added to the random drawing. Thanks for participating!
Have a happy hunt!