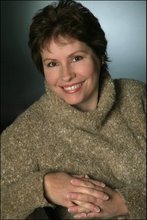 Maureen Lang writes stories that celebrate a mix of God's love, history and romance. She's happily married, a mother of three, and is the caregiver to her adult son with Fragile X Syndrome.
Her favorite foods include nearly anything with sugar but particularly cookies so long as they don't have coconut. As she's getting older she's trying to adopt a more easy going philosophy of life: "However it turns out, that's how we like it." Ever since finding her work niche, Maureen counts Monday as her favorite day since it's the start of another week of writing.
For those interested in writing awards:
Maureen's early writing distinctions include RWA's Golden Heart Award and ACFW's Genesis, followed by published works winning RWA's Inspirational Readers Choice Award, a HOLT Medallion, and the Selah Award. She's also been a finalist in various contests, including the RITA, Christy, and Carol Awards.