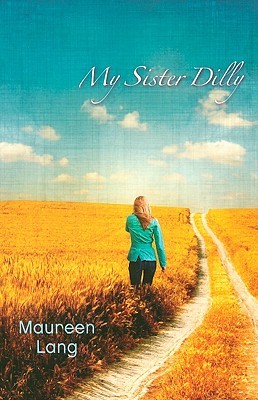 Available in:

Paperback, eBook, Audio
Amazon
Barnes & Noble
CBD
Hannah Williams couldn't get out of her small hometown fast enough, preferring the fast pace, trendy lifestyle and beauty of California's Pacific Ocean coast.
Only when her younger sister, Dilly, makes a desperate choice does Hannah realize she never should have left her behind in rural Illinois.
Hannah returns home, anxious to atone for failing Dilly in the past, leaving the one man she's ever loved in California. But Dilly is a changed woman, and when Hannah's plans don't go as expected, the bonds of sisterhood are tested like never before.
---
My Sister Dilly is a moving portrait of two sisters trapped in a dance between guilt and shame. Lang pens a powerful tale of reconciliation and what it takes to accept forgiveness when the hardest person to forgive is yourself. —Award winning author Siri Mitchell
…emotionally engrossing. —Romantic Times, 4 stars
…sure to appeal to readers who enjoy compelling women's fiction. —Library Journal
My Sister Dilly packs a full serving of introspection, love, hope, and faith within the pages of this well-written, smooth reading contemporary novel. —BC Books
Armchair Interviews said of My Sister Dilly: Make sure you don't miss this wonderful story. MY SISTER DILLY … grabs tenderly, leading the reader from the real world to Hannah and Dilly's farming community with an eye-opening, captivating series of plots and subplots, imagery and dialogue. It will caress your thoughts for weeks after the last word is consumed. This is a book you will want to read and share.—Faithfulreader.com
---
Click here for a PDF of discussion questions for this book.