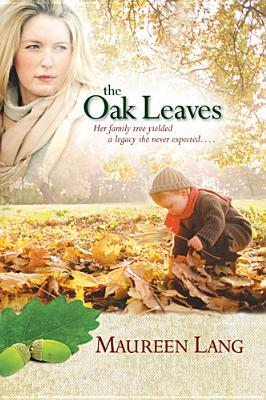 Available in:

Paperback, eBook, Audio
Amazon
Barnes & Noble
Two time periods–Regency England and contemporary Chicago–are woven together when Talie Ingram finds an old journal belonging to her great-great-great grandmother, Cosima Escott. Through Cosima's entries, Talie learns that her family was once considered cursed with feebleminded offspring, the result of a genetic disorder (Fragile-X) that may have been passed down to Talie and her sister. Unwilling to face the implications their discovery might have on her own life, Talie tucks the journal back into secrecy, until she begins to see signs of developmental delay in her son.
---
Drawing from her own life, Maureen Lang invites us to experience the honest disappointments and glorious discoveries that come from mothering a son others may see as 'different,' yet God sees only as His beloved child. — Liz Curtis Higgs
Recommended —Aspiring Retail
Beautifully touching and completely absorbing, this bittersweet novel will entertain and educate. —The Compulsive Reader
The Oak Leaves is an exquisite book… —Christian Book Previews.com
…Lang's skillful use of flashbacks make this clever tale of deceit and revenge as entertaining as it is enlightening. A tender account of unconditional love and the deeper joy that results from overcoming the odds, Lang's latest is recommended for all collections and is an essential read for those with Fragile X syndrome and their families. —Library Journal
---
Click here for a PDF of discussion questions for this book.